When:
November 27, 2018
all-day
2018-11-27T00:00:00+05:30
2018-11-28T00:00:00+05:30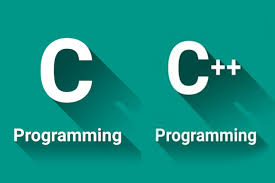 C & C++ are general purpose programming languages that supports various computer programming models such as object-oriented programming and generic programming. Jobs market of these technologies is very vast, but one need to have proper knowledge, proper skills, proper practice and proper hands on training. By learning C++, you can create applications that will run on a wide variety of hardware platforms such as personal computers running Windows, Linux, UNIX, and Mac OS X.
 Batch Timing : Saturday-Sunday Batch | 10 am to 12 pm
Counseling & Admission Office :
Andheri (Branch Office) –
Laqshya Institute of Skills Training
Off. No. 7, Shoppers Point, S.V.Road,
Opp. Railway Station, Andheri (West),
Mumbai-400058, Maharashtra.
Enquiry Timing –
Mon to Sat – 10 am to 7 pm only
Sunday – 10 am to 2 pm only
Phone : 8976789830 | 80 804 804 27 | (022) 28114695
Email : info@laqshya.in